Did you know that if you are in a motorcycle accident, you could be compensated for your injuries and damages? We specialize in seeking compensation for victims of motorcycle accidents and more! 
Motorcycle accidents are unique in that they are more often than not, caused by another vehicle's error, even though people think that motorcyclists are the ones at fault. That's why you need an attorney that will help you navigate this bias, and get you the reimbursement you deserve! 
Not only that, but motorcycle accidents are often more severe and as a rider you are more vulnerable to other cars and road conditions. 
Even if you think your injuries are minor, you need to seek an attorney's help immediately! Even if you think you don't have a claim! We are at your side!
IF YOU ARE IN A MOTORCYCLE ACCIDENT  REMEMBER THESE TIPS:
SEEK EMERGENCY CARE  AND  TRANSPORTATION TO EMERGENCY ROOM
ENSURE WITNESSES AND EVIDENCE ARE DOCUMENTED
MAKE A 911 CALL AND CALL POLICE TO THE SCENE
TAKE DOWN THE NAMES, ADDRESSES AND TEL. NO OF ANY WITNESS
SEEK OTHER MEDICAL ATTENTION
TAKE PHOTOGRAPHS OF YOUR INJURIES 
TAKE PHOTOGRAPHS OF PROPERTY DAMAGE
REPORT THE ACCIDENT TO YOUR INSURANCE
YOU DO NOT HAVE TO SPEAK TO THE THIRD PARTY INSURANCE
OBTAIN AN EVALUATION OF DAMAGE TO YOUR MOTORCYCLE
TAKE CARE OF YOURSELF FIRST 
DO NOT SETTLE YOUR CLAIM BEFORE YOU GET A FULL PICTURE OF YOUR INJURIES 
SEEK LEGAL REPRESENTATION  LIKE MONICA MARQUEZ, TO HELP YOU EVALUATE YOUR CASE AND HELP YOU GET COVERAGE FOR YOUR MEDICAL EXPENSES – WE CAN HELP YOU!  CALL US AT 760-753-0505!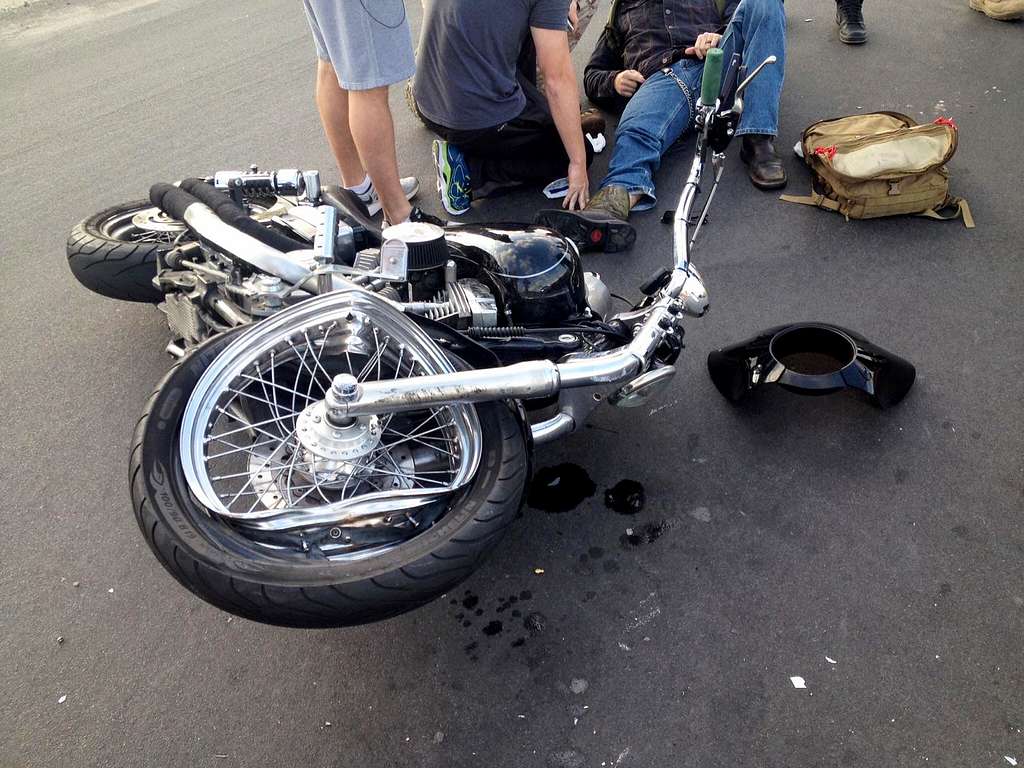 Motorcycle accidents are not necessarily more frequent than other types of accidents, but you are more likely to suffer serious injury or death. According to the federal government, in 2006,