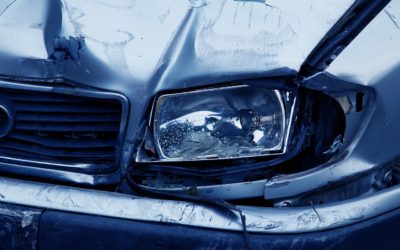 At the Scene

Make sure you are in a safe place.
Take pictures of the accident scene.
Obtain insurance and driver's license information of the other driver(s) and the attending police officers' information including names and badge numbers.
Draw a diagram of the scene of the accident.
Do not agree to anything verbally or in writing, or speak to anyone until contacting legal representation.
If You are injured

Seek immediate medical attention by contacting ambulance if necessary. Obtain documentation from your healthcare provider and keep detailed records of any treatment you receive and expenses you incur.
Avoid speaking to the at fault person or their insurance company.
Contact the police or law enforcement in order to document the incident and preserve any evidence.
Write a detailed account of how the injury occurred as soon as possible. Get witness statements and their names and phone numbers at the site of the accident when possible.
Keep a daily log of any symptoms or pain you may be experiencing, how your daily functioning has changed (if it has), and any time you miss from work due to your injuries.
Create a file for safekeeping of medical records, witness contact information, and any other items related to your injury.
Obtain Legal Representation

Don't sign anything until you seek professional advice! Insurance companies may ask you to sign a release and may decide the amount of compensation before you are even aware of the extent of your injuries. By accepting money from the insurance company, you are waiving any further compensation for future medical care or lost wages that you may incur. Before settling with an insurance company, you should always seek legal advice.